Meet The Off Leash K9 Team
Jeff Adler is an avid dog lover and business entrepreneur. Jeff has owned and operated many businesses throughout his career including a martial arts school, antiques company, management company and the world famous American Fighter branded apparel company. Jeff has decided to combine his passion for business and people with his love for animals is now your greater Cincinnati area dog trainer for the nationally recognized and celebrity endorsed Off Leash K9 Training.
Jeff's ability to teach people in a comfortable and easy going environment allows you and your dog to feel right at home knowing you will get the best training in the area, hands down. Jeff's love for animals, passion for customer service, his knowledge of business and attention to details is what sets him apart from the competition and guarantees amazing results for your dog.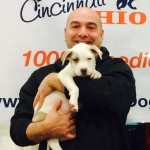 Tim Kisner - Head Trainer/General Manager (cincy/Indy)
Tim Kisner spent the past 10 years in the United States Air Force as a military police officer. Of those 10 years, over 6 of them were spend as a K9 police officer. Tim has provided K9 protection to the President, Vice President, the Pope and many other U.S. and foreign heads of state.
Tim became certified by the department of defense as a K9 trainer in 2015 and spent his final year in the Air Force training military K9's. Tim has trained along side K9 units from around the nation to include the United States Secret Service, South Dakota Highway Patrol, New York City P.D., and many others.
Tim's passion for dogs and dog training has spanned well beyond just his Air Force career. Tim has had a dog almost his entire life and learned at a young age the amazing feeling of teaching a dog obedience. Tim now joins Off Leash K9 Training Cincinnati wanting to share that amazing feeling with you!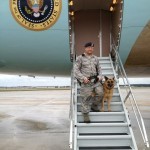 Cara O'Leary - Senior Trainer
I have been a dog lover my whole life, but I got my first dog in October 2015. That is when I rescued Axle, a mastiff/pit mix. As Axle got older he was developing some extreme behavior. He had zero self confidence, did not listen, and barked/growled at anything living. I went through the training program here at Off Leash K9 and transformed Axle into a more confident dog! I loved working with Axle everyday at every opportunity to improve his behavior and prove to people he was a good boy!
My passion is being with dogs big or small so I became a dog trainer at Off Leash K9 Training Cincinnati and ever since then, I am working with dozens of dogs a week and making them just as amazing as Axle. I am constantly learning something new everyday and passing my knowledge to other people. I want to give people the satisfaction I got when I saw Axle become a whole new dog!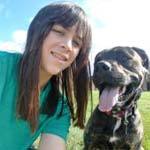 Amy Sweeney - Senior Trainer
I have been a dog lover since I can remember. I have had probably every kind of animal one can have. My heart belongs to the ever loving K9 though. I rescued dogs for many years prior to having my first daughter. I remember my first rescue Sebastian, he was a basset hound mix of some kind and so incredibly sweet. It was hard to watch him go to another family, but I knew it was where he belonged.
Shortly after Hurricane Katrina hit the south, my husband and I hosted more than 25 dogs, puppies and kittens through our home in a two week period. It was a crazy time for sure. For the last 12 years my husband and I have focused our attention on our own sweet puppies and three daughters. There was a six month period we did not have any dogs while we grieved the passing of our sweet Mannie-girl and Gambit. It was a difficult time.
Then, we came across our Tuxe, and he was such a good boy that we went right back and got his brother, Hatter. Two puppies at once was a CRAZY ride for sure! It is so exciting to be able to work with dogs on a regular basis. My girls love meeting all the dogs that come to stay with us. There is just a joy that comes from these sweet creatures and the love they show to everyone brightens my soul.
Britney Llewellyn - Senior Trainer
My name is Britney Llewellyn and I've been an animal lover for as long as I can remember. My first and favorite stuffed animal was a little brown dog; it went with me everywhere until I could have the real thing! I got my first real dog when I was 10. That whole afternoon I went up and down the street screaming to all my neighbors about my new dog. Since then my love for all dogs has grown immensely and everyone's first description of me is "dog-lover".
After that I counted the days until I turned 18 and could work at the local pet boarding facility. I loved working with the dogs and continued to grow my knowledge of breeds, behaviors, and traits. I was eventually promoted to lead dog trainer where I could help pet parents with their dogs and help the dogs themselves. In 2017 I made the difficult decision to leave and try a new career path. For the entire two years I was "gone" I never found anything I could be as passionate about as I am with dogs. I am beyond thrilled to come back to my first love through Off Leash K9! I can't wait to meet all of you and your furry, four-legged family members!
Andy Baylis - Senior Trainer
Andy is a graduate of Live Oaks Animal Science and Business Management program in 1997. He joined Invisible Fence of Cincinnati in 2011 as a Certified Pet Trainer and Sales Consultant. In 2019, Andy joined the Off Leash K9 Training- Cincinnati team. He has seen the way Off Leash K9 Training has changed the lives of so many dogs and their owners. Today, Andy is committed to providing the most effective solutions to his clients' dog training needs.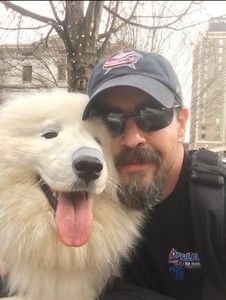 Doug Drake- Senior Trainer
Doug is a true animal lover who enjoys making dogs and their owners create that amazing bond together. Training is his true passion and strives to make every dog and owner the best they can be. Doug has 2 boys who he loves very much and puts the same kind of love and attention into his work as he does with his family.
Dani Miller- Senior Trainer
Dani is from California. She and her husband have been married for ten years and they have three kids. Recently, her husband was honorably discharged from the military, which brought them to the Salem area for a while and now the Cincinnati area.
Dani's passion erupted when OLK9 Training LLC Portland helped when a different training company wouldn't. The training put Dani in "…awe because within weeks…" she was able to see her dog wasn't the "untrainable" dog she was once told. Her and her family are now a part of the Off Leash K9 Training team in Cincinnati where they have set roots to grow their family and help dogs and their owners have that off leash bond.
Tracy Dobbs- Senior Trainer
I have taken care of a variety of animals since I was young. Snakes, lizards, kids lol 🙂 The last few years, I have been sitting dogs. Mostly for family. I currently have 3 dogs of my own. Jaxxon was adopted from an animal shelter as a pup. He's now almost 4 years old and a big ball of energy. Mya is a senior and was also rescued from a shelter and is a total sweetheart. Ares is the youngest of the litter and total goofball!
I worked for a law firm for 13-14 years and did Rover on the side. My love for animals grew even more. I love helping family's make their pets more of the family wether it's basic obedience or a behavior issue. I love seeing dogs more confident excited, happy! The happiness on their faces melts my heart! ❤️
Ty has been around dogs and animals for years and is dedicated to the training, happiness and wellbeing of animals. His dedication to training, not only the dogs but the clients, is what makes him an amazing trainer and person.
Tim Sweeney- Senior Trainer
I've always been a dog lover, and Golden Retrievers are my particular favorite. In 2004, my then-fiancée, now-wife, Senior Trainer Amy, got our first dog, Mannie, a beagle/hound mix we rescued from a local shelter. In late 2005, after Hurricane Katrina, we did a lot of fostering (25-ish animals were in and out of our house in about 3 weeks) and ended up adopting one of them, a Black and Tan Coonhound named Gambit. That was when I first noticed the difference we could make in the lives of some of these good boys and girls. 
After a slight pause to have a few children, Amy took a job with Off-Leash after having our current dogs, a couple of Sheepadoodles, go through the Basic Obedience course. After watching her build the confidence and abilities of the first few dogs she trained, I got jealous and decided to become a trainer myself. Each and every lesson is as rewarding for me as I hope it is for the dog and our client. I want to help every dog that comes through our program become the goodest boy or girl they can be. 
Whitney Kisner- Senior Trainer
Having a dog has always been a constant part of my life. I got my first Rottweiler (Sable) when I was 2 years old living in England as a military dependent. As we traveled around the world Sable was one thing I always knew would be there when everything else was changing around me. From the love that I had for our rottweilers grew a passion for all animals leading me to foster for local animal rescues in the Cincinnati area.
When I married my husband I was introduced to the world of Military Working Dogs and was enamored by the level of skill that came with training. My favorite part of dog training is seeing a dog's confidence build and in turn the joy radiating to the owners.
My husband and I have three amazing children who share our love for training. You will often times see them making appearances in my videos as I believe it is an important building block for a dog to take commands from several voices big and small.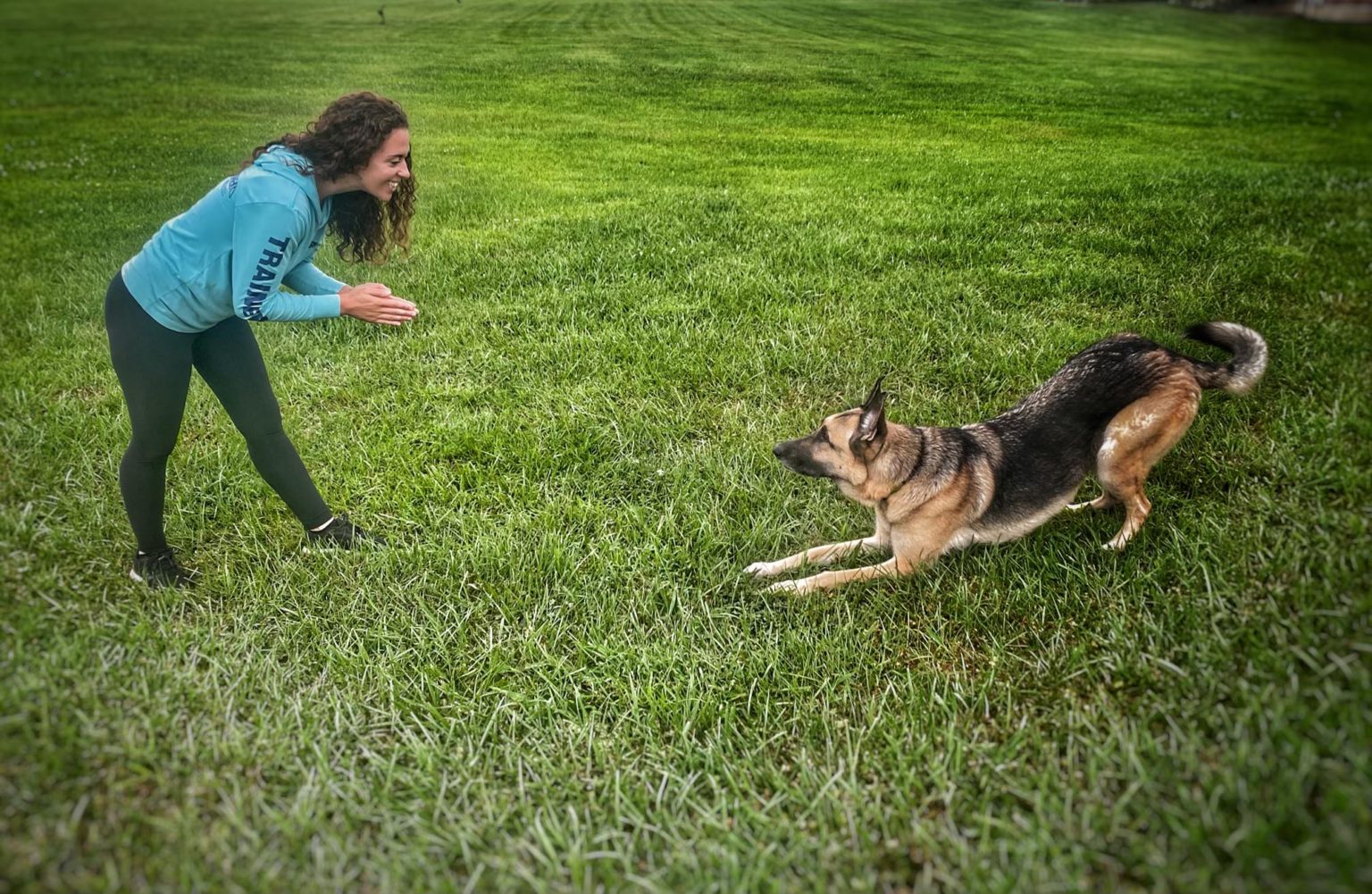 stephanie griffin- Senior Trainer
Stephanie Griffin
I got my first dog Pepper, an English cocker spaniel, from Santa on Christmas morning when I was 4 years old.  It's been a love affair with dogs ever since.  Before graduating from Purdue, I worked at the Tippecanoe County animal shelter where I saw hundreds of dogs surrendered due to behavioral and obedience issues.  It was horrifying and heartbreaking.

Over the years, I have owned a successful pet and farm sitting business, trained horses and taught riding lessons.  Now I'm thrilled to teach dogs to be good canine citizens so they can enjoy a strong, long-lasting partnership with their owners.  My goal is to help prevent as many pups as possible from going into shelters.
My pack includes my husband (Mike), my daughter (Megan) and my son (Michael).  Our fur kids are Farley (German Shepherd), Dodger (rescue brindle mix), Wellington (rescue chihuahua mix), Scout (geriatric black cat) and Cahlua (horse).  
Megan acton- Senior Trainer
I have always loved dogs and have a passion for helping owners and their dogs be the best they can be. There is nothing that makes me happier than training and seeing the progress of a dog and how the owners lives change for the better because of the bond that is created through training. To see dogs and their humans become more confident and happy is an absolute thrill for me and I love it!
Logan Smith- Senior Trainer
Hey everyone, I'm Logan! I have had a love for animals as far back as I can remember. My husband and I have two wonderful kiddos who you'll often see making an appearance in my videos. They also share my love for animals and help me convince my husband we need to keep expanding our mini farm! Over the years, I have had many different breeds of dogs. From miniature dachshunds to Mastiffs and Great Danes I have had the pleasure to love so many pups from big to small! I have a passion for helping people and pets and that's part of why I love being a dog trainer. Seeing dogs build confidence and get so excited to share that with their owners is so rewarding to me!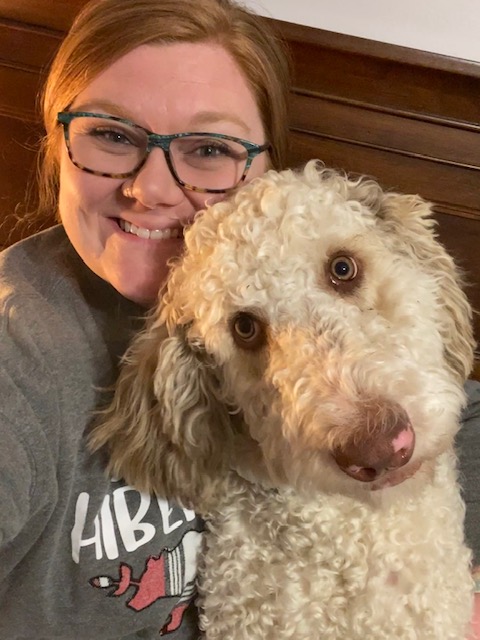 Jalen Elwood- Senior Trainer
I have loved animals my entire life. Anything furry and cuddly on four legs can catch my attention. I believe a house is not a home without a pet, more specifically a dog. 
As a former client of Off Leash, myself, I can attest to the bond proper training can strengthen and I am pleased to have a hand in that bond. My two personal dogs are like my children and I take them anywhere that I can and seeing happy, healthy, confident pups makes me so happy. 
do you have questions for us?
Or Call us for a free consultation today!
About Off Leash K9 Training
Dog Trainers that Are Recognized Around The World!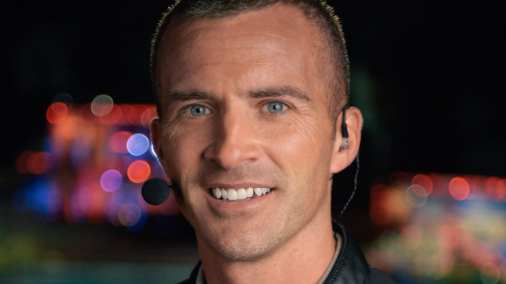 Nick White is the Owner and Founder of Off Leash K9 Training.  Nick is a former US Marine and former US Secret Service. He currently has over 130+ dog training locations throughout the United States.
Nick is globally recognized as being one of the top dog trainers in the world.  He has 2 official world records in off leash obedience, named on Wikipedia as one of the top 20 dog trainers in the world, recently named top 10 trainer in the world by bestdogtrainers.org, has been featured in many magazines and shows, and he is regularly requested by the top celebrities and athletes! He has been called upon by people such as actor Ryan Reynolds, WWE's John Cena, MLB All Star Max Scherzer, UFC World Champion Jon "Bones" Jones, and many more!
You can visit our YouTube Channel and watch over 1500+ before/after videos of Nick and his team's work!  Off Leash K9 Training has more documented videos than any dog training business in the entire world!